Most recent favourite reads: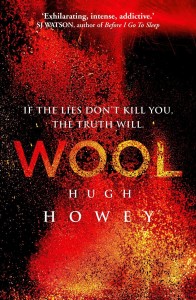 Wool by Hugh Howey.
Awesome story telling.This is first on my list because the story was completely captivating and compelling. I think it may be because it is a symbol of our oppression and our blindness to it. It was sinister in a way that really grabbed my attention and did not let go. Imagine living in underground Silo 18 with thousands of other people and this is your life and all you've ever known and you, the reader, are right in there with them, the writing is that good. And the spiralling stairs, the only way up and the only way down. Oh, and how? Why? Who put them there? And why don't they have elevators? I've given it to everyone I care about. I liked the prequel Shift, which was written after Wool and answers all these questions, and I've got the sequel Dust on my reading list. In my opinion Wool is the book to start with.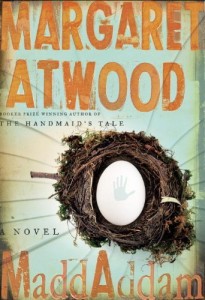 MaddAddam by Margaret Atwood.
Well, what can I say about Margaret – a great and weird finale to the trilogy. This was my favourite mostly because I could relate to the two viewpoint characters, Zeb, the rebel, I just can't think of the right adjective for the particular brand of rebel that Zeb is, but he's interesting and does a lot of interesting stuff and thinks a lot of interesting thoughts, and his love-interest, Toby who can't believe she's found love now and not sure she can trust it or him or anyone else. And then there's the lovable and simple blue and naked Crakers and how Jimmy the Snowman becomes Snowman-the-Jimmy for them and how the Crakers just want to love everyone. They can't help themselves because that's the way Crake, their creator, made them. Really. The Rev, who is Addam and Zeb's father, is truly the worst religious patriarch ever. I must admit to pretty much disliking the guy all the way through. The Painballers are awful, though she doesn't dwell on them. They stay on the periphery, mostly. Oh, and I loved the sheets, but you'll have to read the book to know what they are and how they are just too perfect.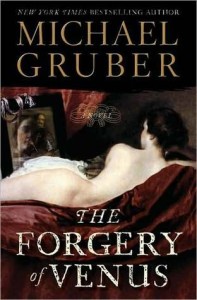 The Forgery of Venus by Michael Gruber.
I'm reading this one now. What a writer. The language just pours into my brain, smooth and unending rivers of words. Paragraph after paragraph, page after page. And I respond with a hunger I did not know was there. And the depth of the understanding of art and what we have lost and are losing every day in our modern world. That the great artists capture the light for us and there are people who hoard these pictures and claim the light for theirs alone, in their mighty mansions by the sea. And talk about shifting realities and time-lines. Well done. I've got another one of his on my reading list, The Book of Air and Shadows.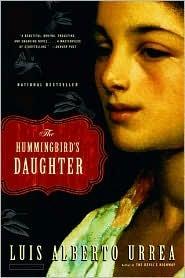 The Hummingbird's Daughter by Luis Alberto Urrea.
This is a particular favourite of mine, cherished. This is based on a true story about a saint from Mexico, Terisita. The characters are so vivid, they jump off the page and into your heart. Lots of outlaws and vaqueros (Mexican version of cowboy and rancher) who drink, smoke and swear a lot. Queen of America, a second novel, where we find Terisita and her vaquero father have escaped to America because Terisita, the saint of Mexico, has become too dangerous.  Her power to incite the people makes everyone very nervous. Now she's older and falling in love with some really interesting characters. This sequel is equally compelling. Did I mention the writing is absolutely wonderful? Urrea is a relative of the beloved Terisita.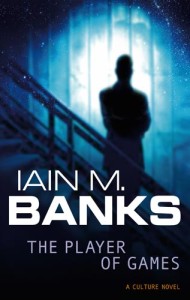 The Player of Games by Iain M. Banks.
This has to be my favourite of  this master's Culture novels. A provoking read. It's been a while, but I remember the impact it had on me. There are complex games with high stakes. It's all very political and dangerous, life threatening of course.  Gurgeh, master game player, travels to the Empire of Azad to compete in a massively complicated game, that I couldn't begin to comprehend, where the winner actually becomes the Emperor of the not-so-fair land. If the kinds of games that a society plays reveal everything about that society, well, this one is cruel by Culture standards.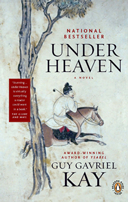 Under Heaven by Guy Gavriel Kay is a lush read.
It is a long book and thank goodness. You luxuriate in the story's rich plot with fascinating men and women from an ancient Chinese dynasty. There are some surprising political machinations by men and women alike.  Shen Tai, the main character receives a gift of 250 Sardian horses,  a gift and a curse. I recall, the Emperor's very young wife who is smart and ambitious. She is caught in a world where she must play dangerous games and she plays well. Another winner by Guy.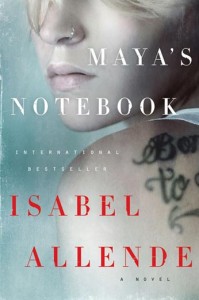 Maya's Notebook by Isabel Allende is a riveting story about a nineteen year old girl's addiction to alcohol and drugs and her recovery. How Allende got so inside her head, I don't know, but we go there with her. We visit different cultures along the way, all kinds of mystical lands  – the streets of LA and a remote island off the coast of Chile, where she starts to heal. Another masterpiece by Allende.